Tips from Andre Tippett, NFL Hall of Famer
Laurie Beauvais
Monday, December 17, 2018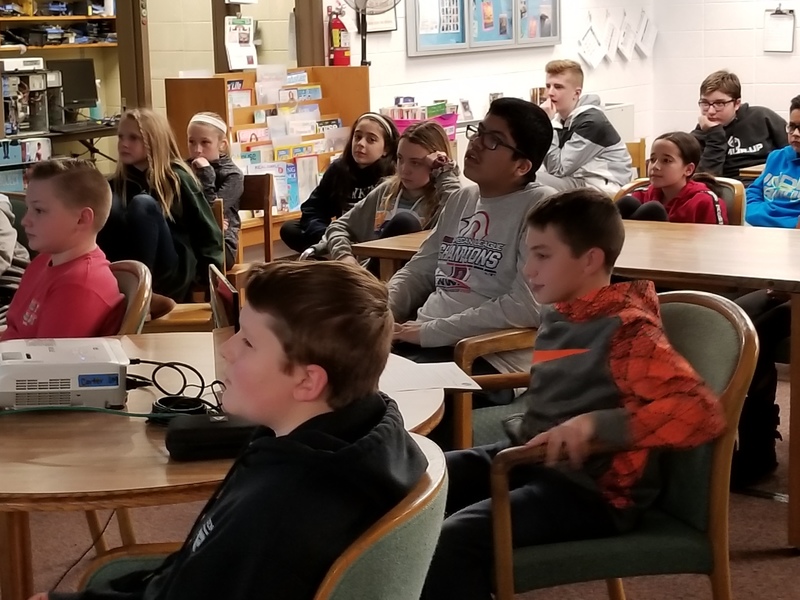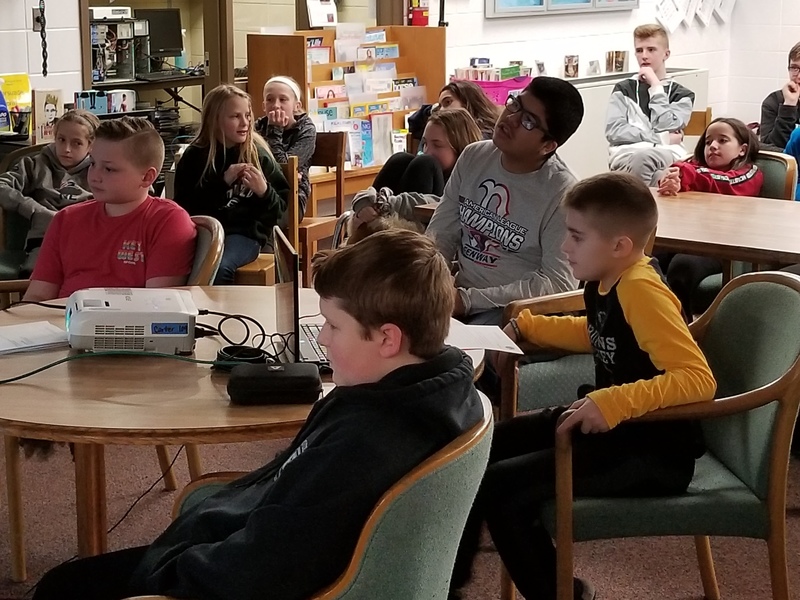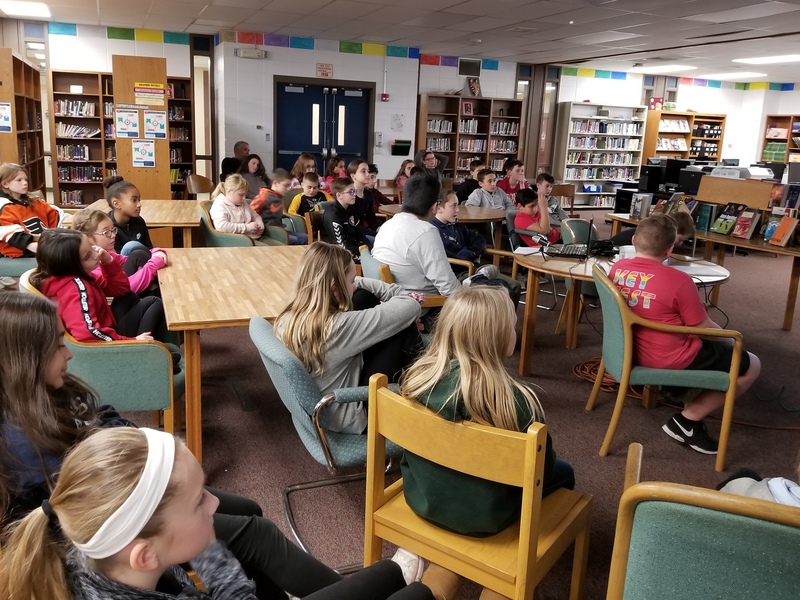 On Friday, December 14th, forty-five sixth graders participated in a live webinar sponsored by the Pro Football Hall of Fame. This installment of the Heart of a Hall of Famer featured Andre Tippett from the New England Patriots. While many schools were able to watch the live webinar, Gallagher Middle School was one of the six chosen to have students ask questions of Mr. Tippett during the program.
The focus of the Heart of a Hall of Famer program is to provide students with an understanding of the Hall of Fame values of commitment, integrity, courage, respect and excellence. They will develop an understanding of how good character is essential for achieving success in life and be inspired to live more meaningful and effective lives by incorporating new insights regarding good character into their daily lives.
Andre Tippett shared the following insights during the Q & A period:
Andre Tippett shared that academically, he did not do what he needed to do in high school and, as a result, he attended a junior college prior to transferring to Iowa. He stressed the importance of a good education and advised the students to become a steady, constant learner throughout their lives. As he developed as an NFL player, he would watch and follow the leaders of the team and try to emulate them. He contributes his success to his martial arts training, a passion for football, self-discipline, and the influence of great mentors. Mr. Tippett told the students the most important thing about football is to become a team player and remember that everything is about the greater good.
He advised students to find and follow their passion in life. And left his audience with the following words of wisdom:
"When no one is looking, you do the right thing."
"Develop a tough character. If you fall down 7 times, pull yourself up 8 times."
"Nothing can defeat you but your own fear and lack of confidence."
Football Bio on Andre Tippett:
The New England Patriots selected Andre Tippett in the second round of the 1982 NFL Draft. Used primarily on special teams during his strike-shortened rookie season, Tippett earned a starter's berth beginning in 1983. That year the 6'3", 240-pound linebacker set the stage for things to come by recording a team-leading 8.5 sacks. The following season he established a new team record for sacks with 18.5 and earned his first of five consecutive invitations to the Pro Bowl (1985-1989).
In 1985, the Patriots, for the first time in team history, advanced to the Super Bowl. A major contributing factor to the team's success was Tippett's outstanding defensive play. That year he led the AFC in sacks with 16.5 (second in the NFL), recorded three forced fumbles and recovered three fumbles, one of which he returned 25 yards for a touchdown. In four postseason games, he recorded 21 tackles and a sack. His outstanding play earned him All-Pro, Pro Bowl and AFC Defensive Player of the Year honors (NEA, UPI).
Tippett was off to another great start in 1986, when during the ninth game he injured his right knee which required surgery. At the time his 9.5 sacks was second in the NFL. Determined, he returned to the lineup for the final two regular season games and the team's one playoff appearance. Even though he missed five games, he still earned All-AFC and All-Pro Second Team honors, and was named to a third consecutive Pro Bowl.
Although the Patriots dropped to 8-7 in 1987, Tippett's play remained at full throttle. His 12.5 sacks were again an AFC best and were second only to the NFC's Reggie White.
Injuries slowed the hard-hitting linebacker in 1988 causing him to miss four games and a shoulder injury sidelined him for the entire 1989 season. Although his sack total in 1990 dropped to 3.5 in 13 games played, he still proved he was a dominant force, turning in several impressive performances including one against the New York Giants in which he recorded 10 tackles and a forced fumble.
He remained a dominant player with the Patriots right through his final season in 1993. When he retired, his 100 career sacks, 18.5 sacks in a season, and 17 opponents fumble recovered were team bests.
Tippett, a five-time All-AFC selection, was named to the NFL's All-Decade Team of the 1980s.