Behind the scenes with grade 6 chorus!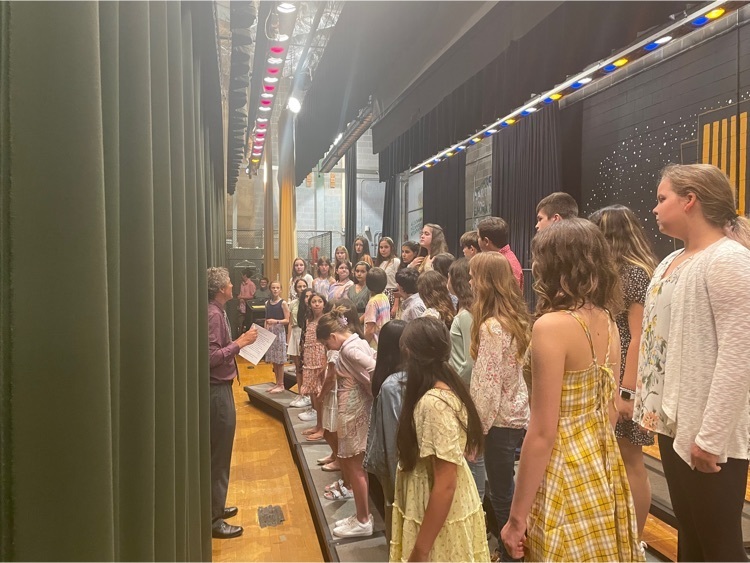 GMS Music is back! Spring Choral Concert tonight, the Smithfield HS auditorium is buzzing with excitement!

Gallagher students are hard at work preparing for the GMS Art Show which will be held on Thursday, June 2nd, from 5:30-7:30. Please join us!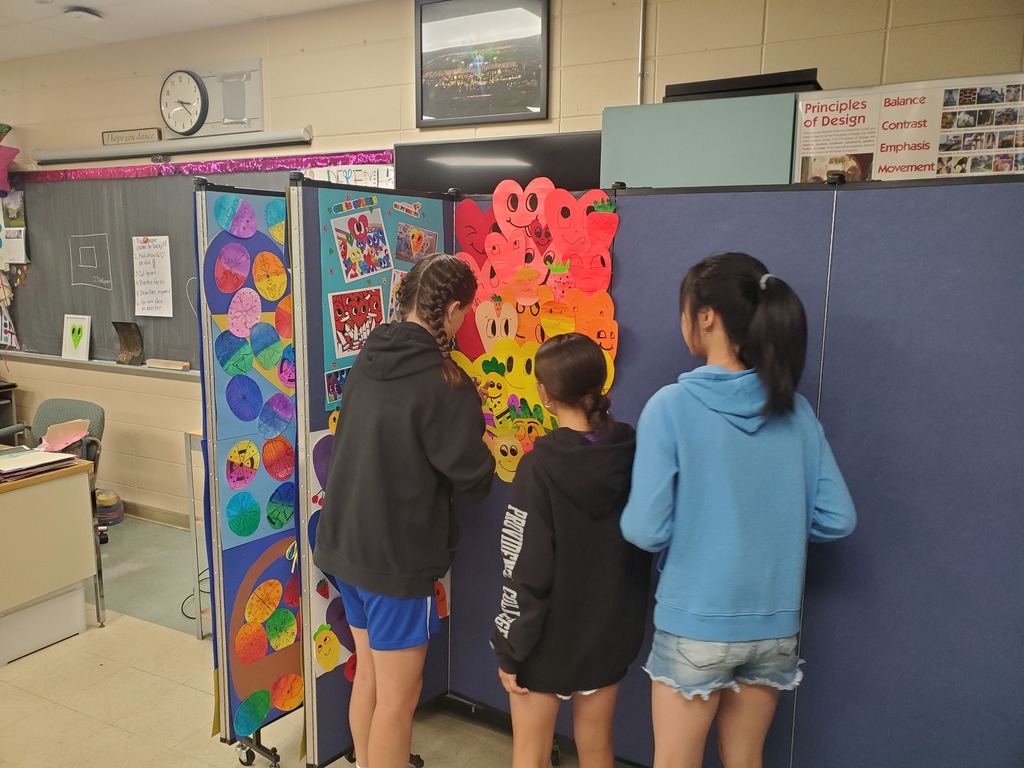 Save the date! The Smithfield Diversity, Equity, and Inclusion Task Force is sponsoring a "Chalk the Walk" event on Saturday, June 11th, from 10:00-1:00 at Gallagher Middle School. Come and create positive chalk messages and art!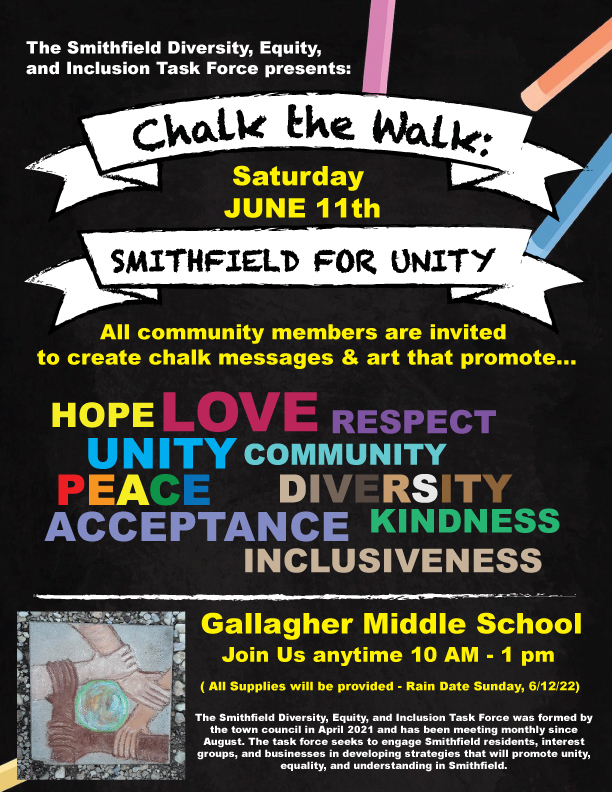 Town of Smithfield Diversity/Equity/Inclusion Task Force is sponsoring a chalk event at GMS to promote unity in Smithfield. Come contribute to the project!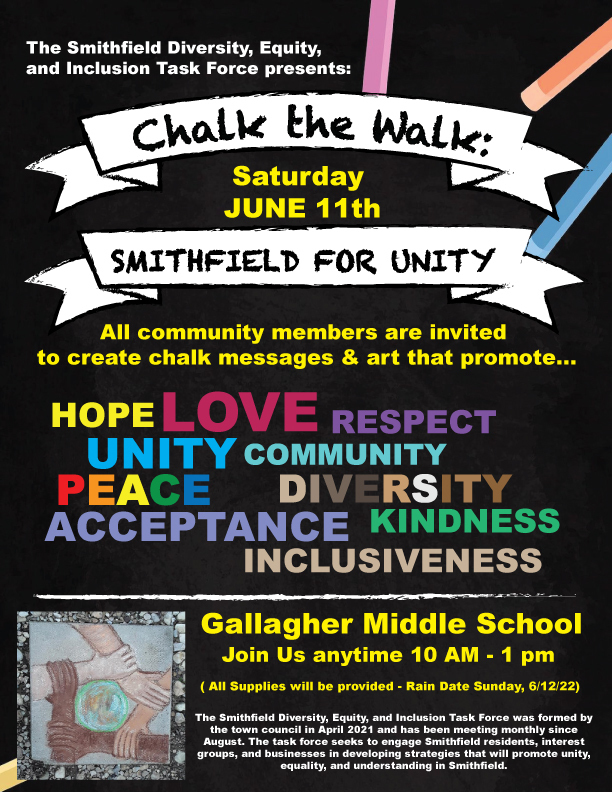 NJHS Food Drive: The Smithfield Food Pantry reached out to us asking if we could host another food drive as their cupboards are running bare. Please consider donating canned goods and nonperishable food items this week. Thank you.

Registration is now open for summer ACN courses! All Course Network (ACN) is a statewide course catalog that lets students take free courses. For more information and to register:
https://enrollri.org/acn


Wolf Pack Players are killing it on their premiere of Annie Jr! Great job everyone!

Sixth grade library students on a zoom call with author Mae Respicio! Thanks for coordinating this, Mrs Girard! The students are so engaged to hear from this author with other RI students!

RIDE Surveyworks Family Survey extended through 5/17! Visit bit.ly/ridefamily to share your voice with school and district leaders.


RI Resource Recovery is hosting an Earth Day Art contest for students grades K - 12! Entries should showcase the importance of reducing, reusing, and recycling here in RI. The deadline for entries is April 29, 2022. Check out your Class of Google classroom for more details.

Congrats to our Science Olympiad Team: A total of 3 gold medals and 3 bronze medals were awarded to Caitlin (8), Cruz (8), Megan (8), Joshua (6), and Kiara (6) for different elements of the competition. A huge thanks to our coach, Mr. Altomari, for supporting our students.

Great day for some baseball! Go GMS Wolf Pack!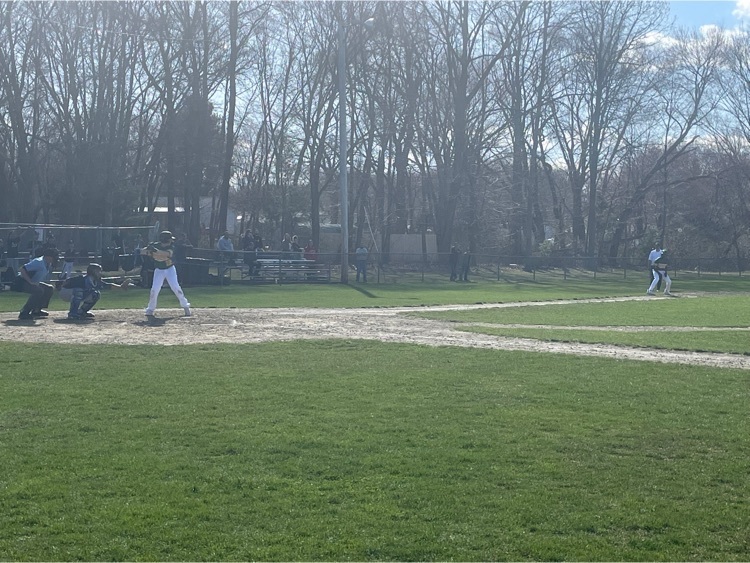 Every April, the nation celebrates the tremendous contributions of assistant principals. Thank you to Smithfield's fabulous four APs: Jessica Borges at Pleasant View, John Burns at Gallagher, and Allison Amodie and Jose Libano at SHS!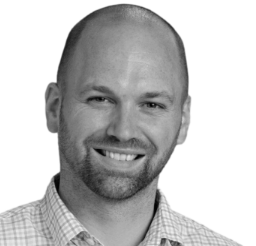 April 6th: Practices for Tennis, Baseball, and Softball have been canceled for today. Track & Field is meeting indoors until 4:00pm.

8th Grade students Kaya and Kyla are making us proud working out the RI "Prevcon" in Warwick! Working towards a healthier Rhode Island!

Thanks to the dance team for halftime entertainment! Come see their recital tomorrow (Wednesday 3/30) at 7pm in the GMS gym!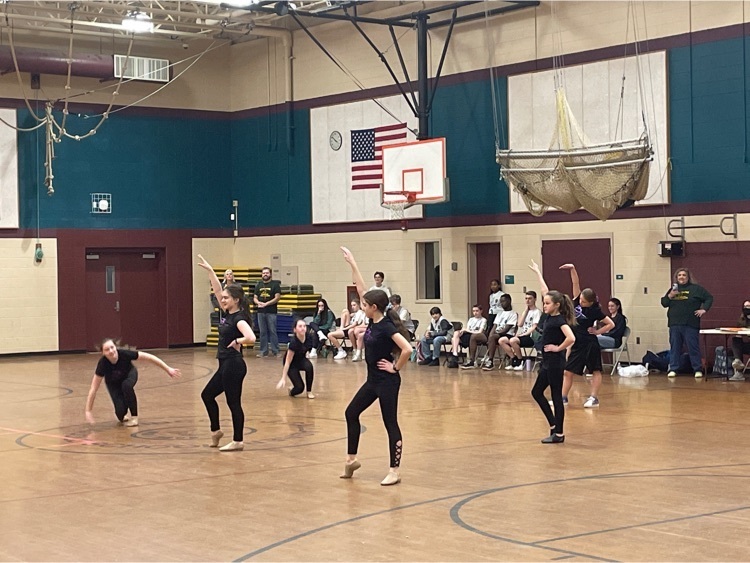 Way to go Unified!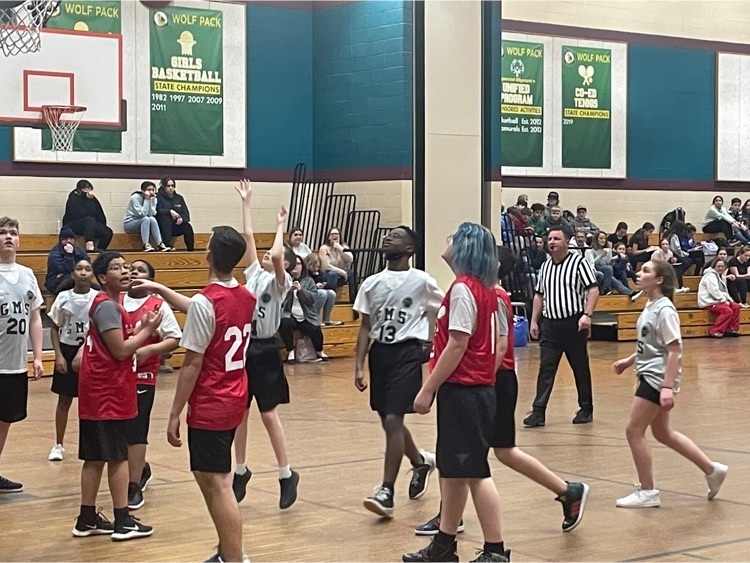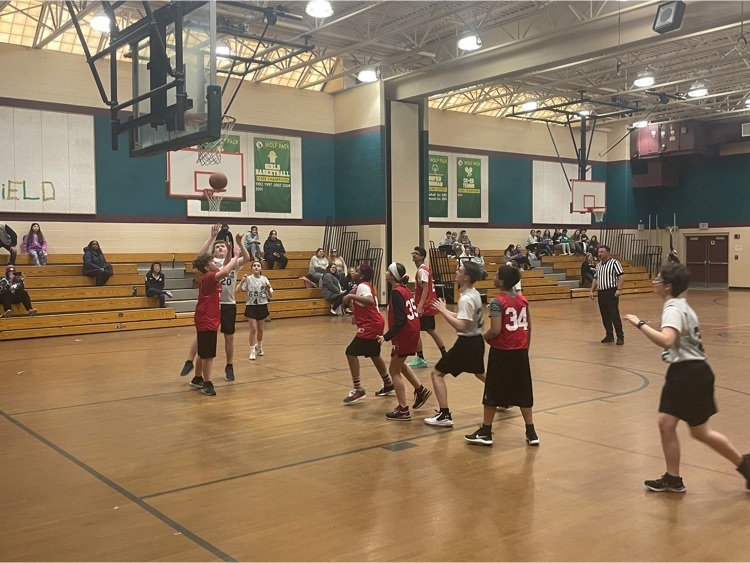 UPDATED Spring Sports Tryouts Schedule has been sent to parents/guardians via email, posted in your child's Class of Google Classroom, and updated on the school webpage/public calendar.